ORGANIC SUMMER KIT GIVEAWAY
Enter your email below to enter this giveaway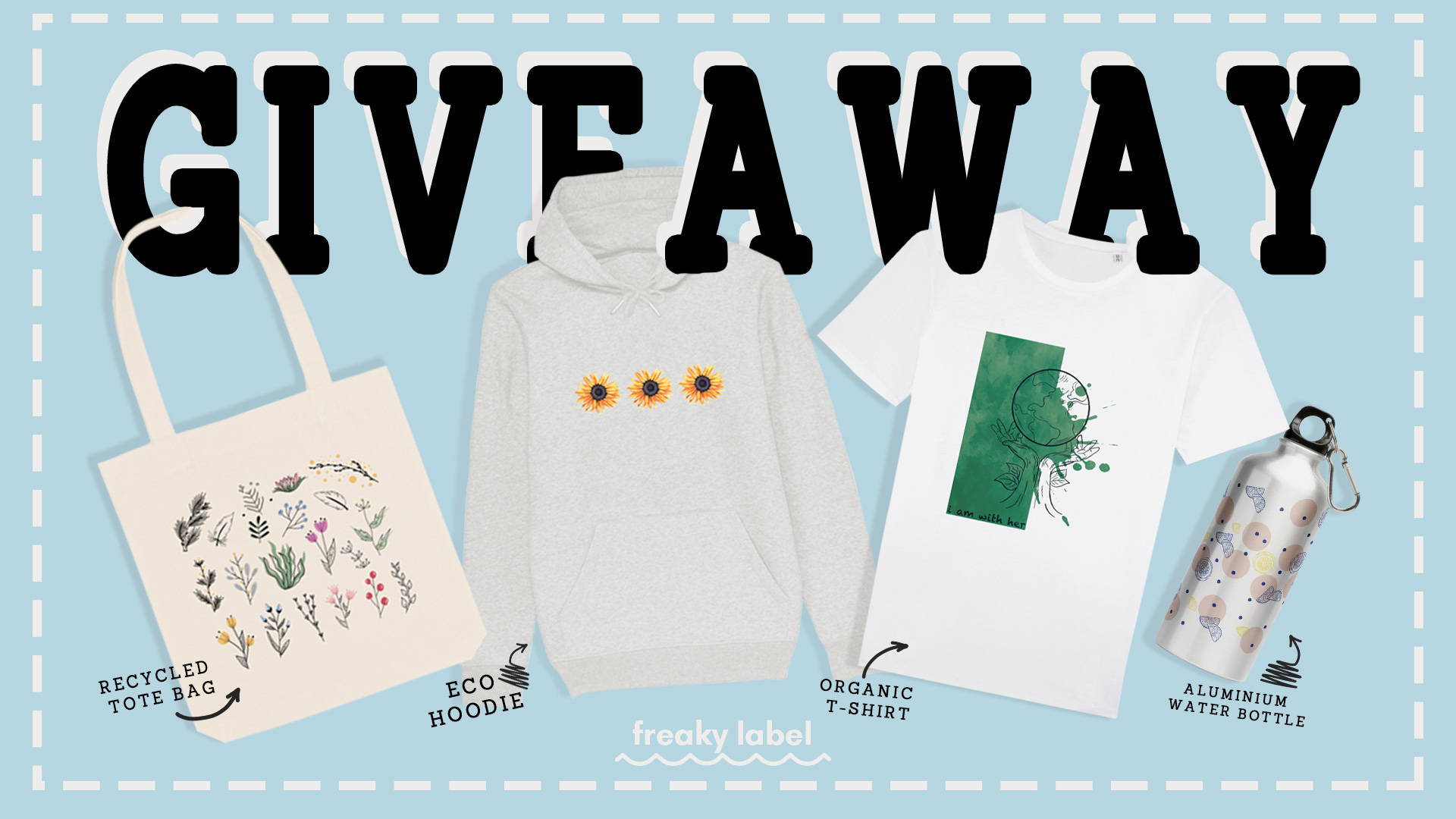 Want to win an ultimate organic summer kit from Freaky Label?

Now it's your chance to spice up your wardrobe with eco conscious apparel. If you've ever doubted the quality of organic clothes or just wanted to tap into the conscious lifestyle a little more this is an amazing chance to try all the goodies for FREE! Enter your email on this page to instantly enter to win a free Organic Summer Kit.
Want more chances to win? Follow one (or all!) steps below:
1. Message us on Facebook. When you do, we'll message you back directly and you'll get another chance to win!
2. Post a comment on the giveaway post on our Instagram page and tell us why would you like to win the Organic Summer Kit and tag at least one friend in your comment! We also recommend following us to stay updated.
We'll be choosing a winner from each platform, so you increase your chances of winning by entering in MORE than one place!

So why wait? Get started now by entering your email below
Best of luck from all of us at Freaky Label! 
NOTE: As always, this giveaway is open to everyone! No need to purchase or like our Facebook or Instagram page.
Also, this giveaway is not supported or endorsed by Facebook or Instagram.
See what people are saying!
"I always love buying clothes from Freaky Label as they're made so consciously and last for absolutely ages! I love their mission to support our oceans and marine animals. I am a huge animal fan so this is a perfect brand for me and my beliefs. Super speedy delivery and packaged super well. " - Maria
"Very comfortable and clean clothes plus they are sustainably made and very well branded. I have a very sensitive skin but Freaky Label clothes are perfect for me, haven't had any rashes. The quality is amazing and i will definitely place an order again in the near future."  - Diana
"I really love the clothes and the mission of Freaky Label. I am a huge ocean person and this brand just goes with me. Their clothes are made of good quality fabrics suitable for sensitive skin like mine.Customer service is super quick and efficient. 
I am very happy to have discovered this brand and will definitely shop again!"   - Valeria
"This is a great brand if you want to start your organic lifestyle. The material is super soft and the print doesn't fade at all! I was very surprised how quick the delivery was as well. I can only recommend," 
 -Mia